14
What are assessments?
Outcome-Based Assessment
Our goal is to provide effective learning experiences for learners and be able to evaluate their learning authentically.
To that end, we have designed our assessment system around the learning outcomes of a course rather than specific assignments, exams, and other box-checking activities.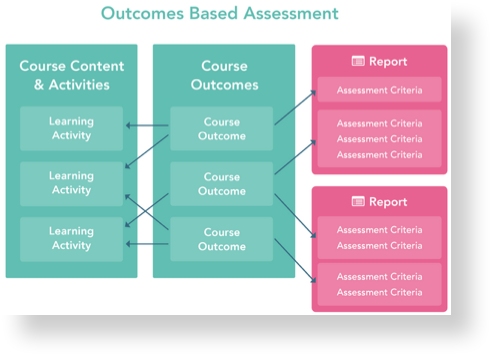 The course design and assessment design can be created independently with both aligning to the same Learning Outcomes.
Done .. this topic owesome

Done...this topic owesome

Done...a great pleasure to read on this topic