0
How do I use the White space widget?
---
Widgets are the tools with which course administrators create and build the pages of their course.
This widget is for adding creating extra vertical space on your page. It is useful for breaking up information and formatting for better readability.
In order to access the White space widget:
Go to the page in your course where you'd like to add empty space.
Select Edit mode.
In the lefthand widget menu, click on the White space widget icon. (or you can hold and drag it wherever you'd like on the page)   
---
You can simply type in the desired height of the white space between two widgets and then click on Done.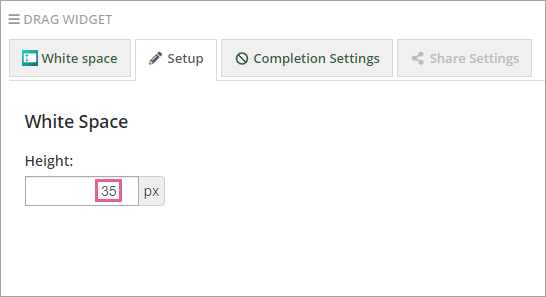 ---
Pro tip: We recommend aiming for consistency in spacing across your course pages.