Advanced feature: What are module sets?
A module set is a collection of modules. This is an advanced feature that allows you to add an extra layer of structure to your course.
All courses have one default module set. This is called Learning Activities:
For the majority of courses, one module set is ideal. It's easy for students to navigate through, and feels less overwhelming than having lots of module sets.
If you have lots of content you want to cover, why not have one module set and break the subject into multiple courses? This will give students a greater sense of achievement when completing smaller courses, and you also have greater flexibility with structuring your courses in different ways.
That being said, there are some cases where you would use multiple module sets. We'll outline this below and share how to set it up.
---
If your have lots of content for your course, and you need an additional way to break it down
If you are unable to separate your subject into more than one course
---
If you're certain that you need to create additional module sets, follow the steps below:
Step 1
Go to Course Setup > Content.
Step 2
Towards the top of the page, find the box that says Create a new module set. Type in your module set name and click Create.
 Step 3
You can see the additional module sets created underneath the box and above the modules:
Step 4
You will need to display the module sets created on the navigation menu. Go to Course Setup > Appearance.
Step 5
Find the name of the module set in the right-hand column and drag it into the left-hand column.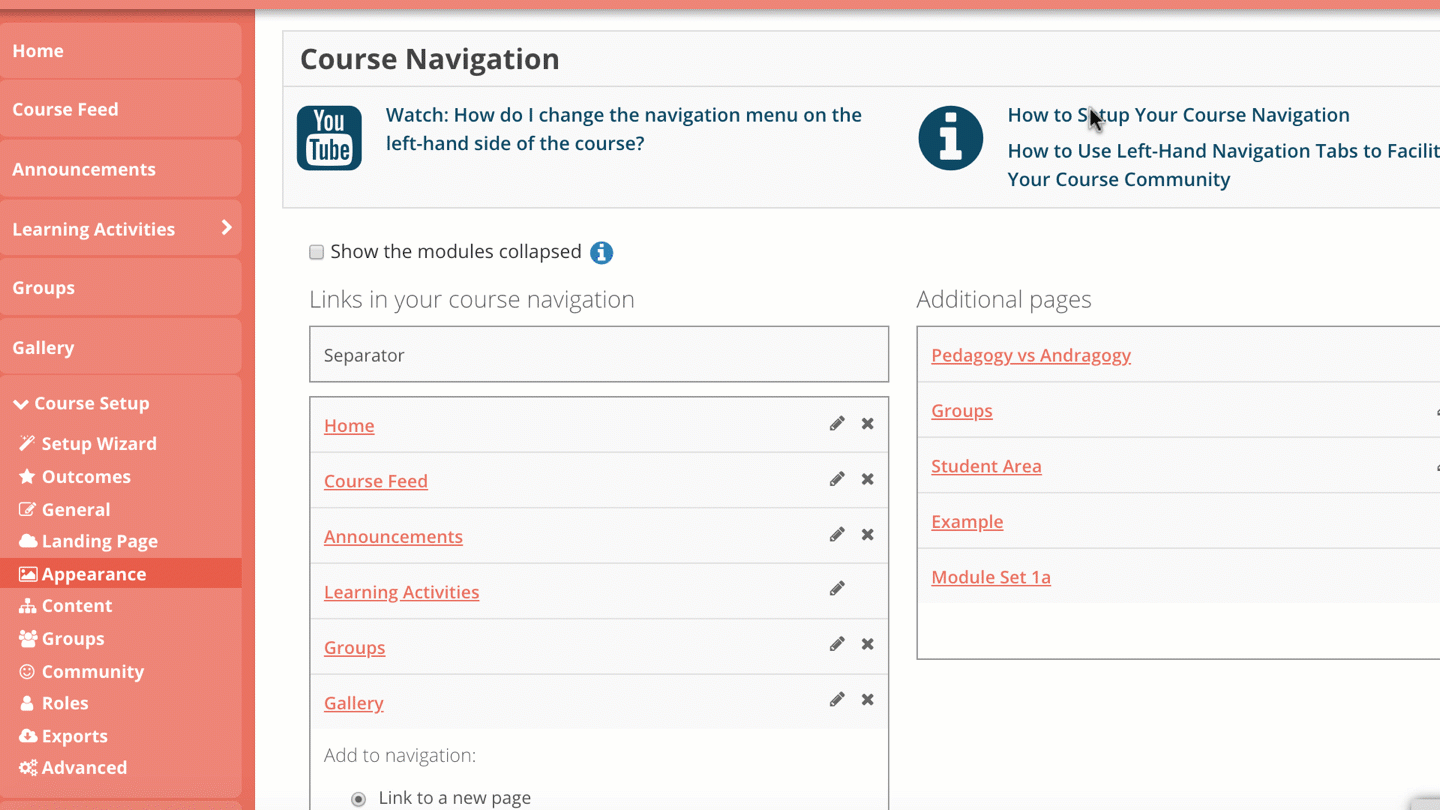 This is what it would look like with several different module sets created: