How do I view my course as a student?
Excepting the teacher tools in your left-hand navigation (Administer Students and Course Setup), and the Edit button on the pages, the rest of the course is visible to your students exactly how you view it.
Administrator's view:
Student's view: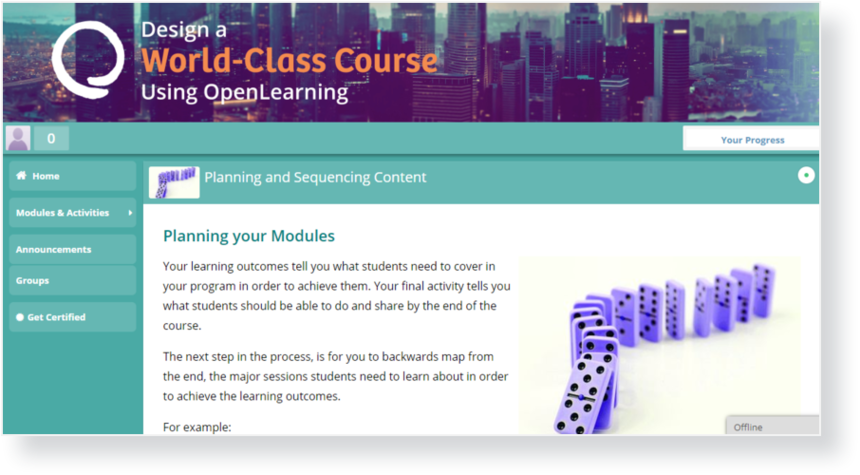 You can also create a dummy student account and enrol it in your course. Make sure you use another email address to register as each email address can be used only for one account on OpenLearning.