How do I view student answers to assessments?
Setting up automatic grading assessments is an efficient way to grade and release the overall scores your students achieve on quizzes and tests within your course. However, more than just the base score is available to you as a teacher. Here is how you can go about viewing the exact answers a student has given on assessments within your course.
Step 1
Go to Assessment > Assess students
Step 2
Find the student who's answers you wish to view and click on their score
Step 3
This will take you to a new page with each page of the assessment on it. Click on the name of the one you wish to view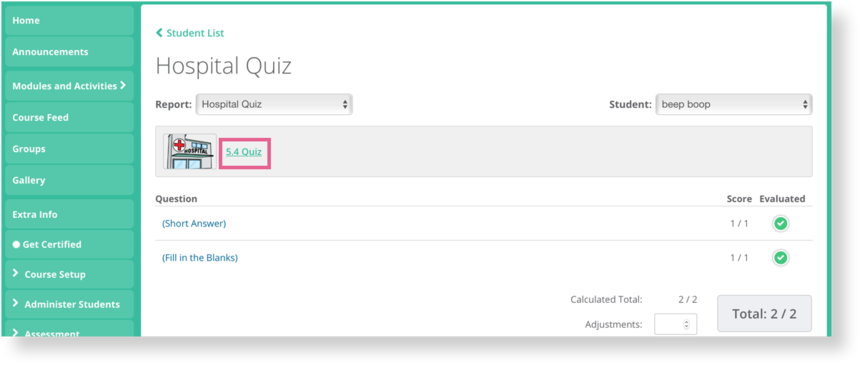 Step 4
Finally, a pop-up will appear showing you the student's answers.
---