0
How do I create an OpenLearning account?
To create an OpenLearning account (profile), please follow the steps below:
Go to http://www.openlearning.com.

Click Log in on the top right.
3. In the pop-up window, click Sign up.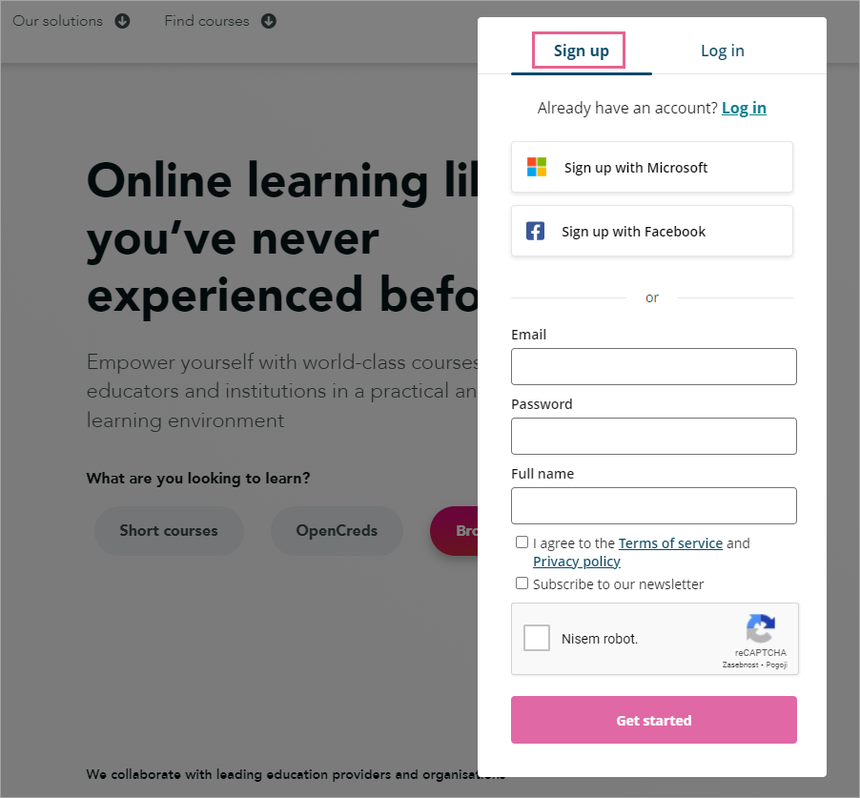 4. Fill out the required information or select sign up with Facebook, Microsoft, or Apple ID.
5. Tick the boxes, complete the captcha, and click Get Started.
Once you are logged in to the newly created account, please ensure to verify your email address.