1
2. Uploading your course promo images
---
A high quality course landing page:
1. Has a relevant and enticing course title
2. Has a relevant and enticing course thumbnail image
3. Has a relevant and engaging course promo video/image
4. Has an inviting and relevant course banner image that includes the course title
5. Contains key information that learners need to know to enrol
6. Is well-written in an engaging manner
---
While your course URL cannot change once created, you can update your course title. We recommend crafting a title that is enticing, relevant and not too long.
Course imagery (i.e. course banner, course thumbnail, course promo page image/video) should be relevant to the course title and subject and entice or interest learners further about the subject.
If you are from an organisation with set branding colours and style guide, the course imagery is a great opportunity to reflect your company branding.
You can use tools like Canva (free) or Photoshop (paid) to create your course images.
Here are some example course imagery for a course on kiteboarding:
Course thumbnail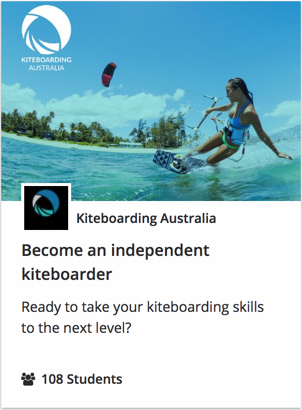 Course landing page
You can set up your landing page by going to Course Setup > Landing Page.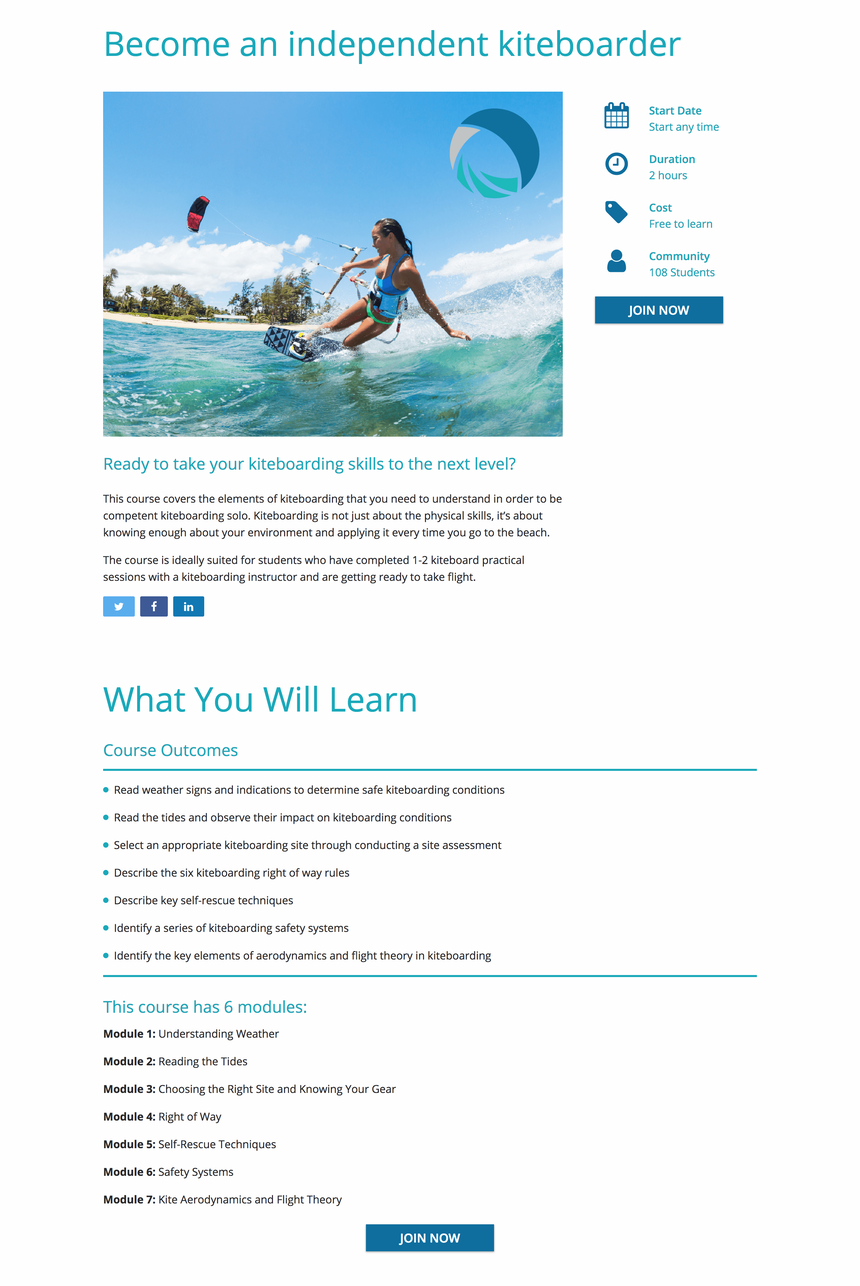 Course banner
---
To add a course banner, theme colour and background image:
Go to Course Setup > Appearance
Upload your banner image (recommended size: 2340 x 340 pixels)
Update your theme and background as necessary
---
To add a course thumbnail:
Go to Course Setup > General
Upload your course thumbnail (recommended size: 600 x 400 pixels)