0
Why are there lines of code appearing on my landing page?
The Landing Page is the introductory page a learner sees before joining your course.
Occasionally when setting up this page, you may find random lines of code appearing on the preview.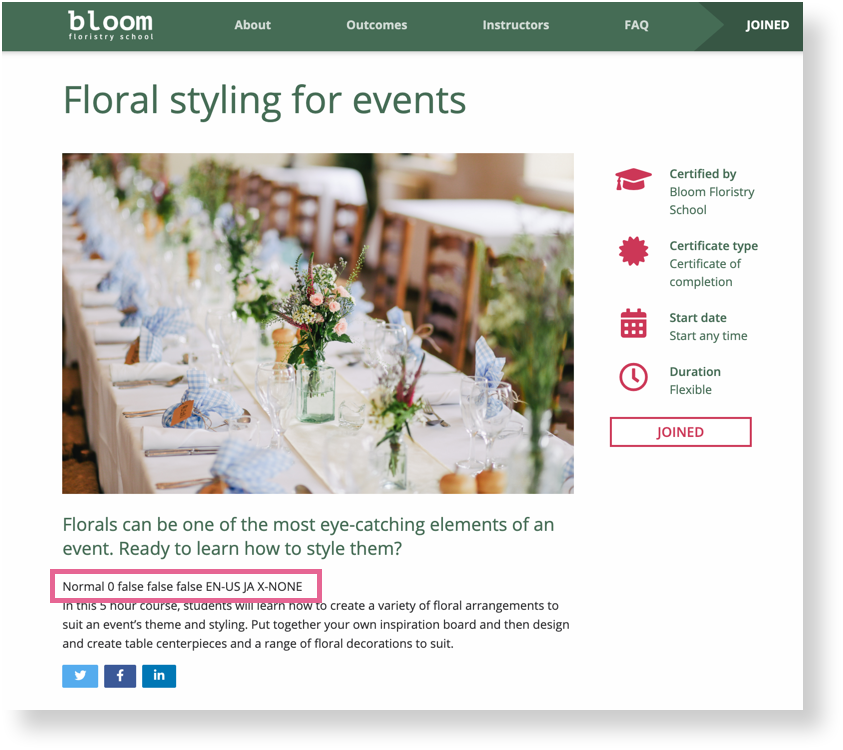 These are created when a user copies the text from another program such as Microsoft Word and pastes them into the text editor on OpenLearning.
In order to resolve this issue, please follow the steps below.
Step 1
Go to Course Setup > Landing Page.
Step 2
Copy the text from your text editors and paste them in a plain text editor such as a Notes program on your computer.
Step 3
Delete all the text from your Landing Page
Step 4
Copy and paste the text from your computer back to your course's Landing Page. They should now be pasted as plain text. Make sure to click Save.