3
Why does it still show "incomplete" after I've finished all activities on the page?
There can occasionally be a lag between completing the page and receiving the progress (due to caching).
Here's what you could  try:
Step 1
Make sure you've completed all activities, e.g. watched all videos until the very end, answered all questions in the share widget, posted a comment (if required), etc.
*Everything* needs to be completed to get full progress!
Step 2
Scroll to the very end of the page and then refresh the page.
Step 3
Check the circle progress indicator at the top of the page to see if it has changed to a green check/tick or if it is still saying not completed/started.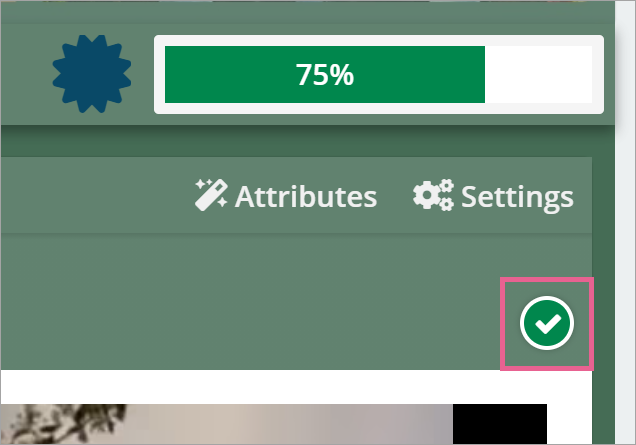 If the circle progress indicator changes to a green check/tick but the progress doesn't change, that will be a caching issue and it will automatically be updated upon refresh.
If you have tried all these steps, but you are still unable to get full completion, please send an e-mail to support@openlearning.com with the link to the incomplete page.
hi I really need a help here. I already done everything but still I have 5% left. What should I do then?

Hi, I already done in a activity but in the circle progress it still do not change to tick, how should i do?

I am doing the petcloud course and it still says I haven't completed the first page which I have, it's stuck at 98%

hi i really need a help i want to upload the picture but couldn't

Hi,I need a help.I have done all the activity and the tick has changed to complete but the progress is still not 100% and there is one activity,it changed to complete but if we press progress it doesn't change to tick

This.Activity 1.3 Impact of providing excellent customer service.I have done it but it doesn't change into complete tick.Please help me.

Hi,I need a help here.I have done the activity but the circle did not change to a tick.I have seen the video many times.